If you're like most people, you probably don't have enough time in the day to clean your entire house. That's where residential cleaning services come in. Residential cleaning is a service that is offered by many companies, and it entails having a professional cleaner come to your house and clean it for you. This can be a great option for busy people or for those who simply don't enjoy cleaning. In this blog post, we will discuss what residential cleaning is and everything you need to know about hiring a home cleaner!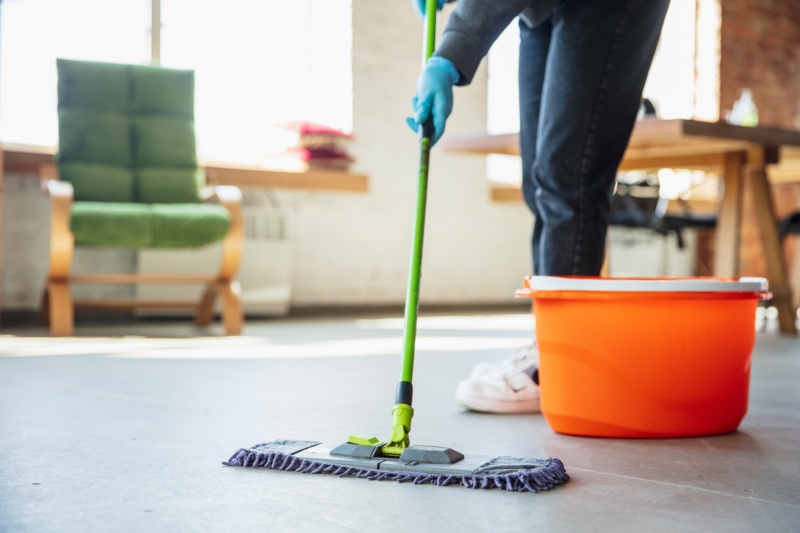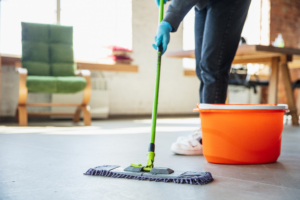 What is Residential Cleaning?
Residential cleaning is a professional cleaning service that is offered to homeowners. A residential cleaner will come to your house and clean it for you so that you don't have to. This can be a great option for busy people or those who don't enjoy cleaning or need a professional home cleaner to take care of their amenities and overall home organization. Typically in a residential cleaning service, there are many sub-services included. Among these sub-services include the following:
Carpet Cleaning: This is a process of deep cleaning your carpets to remove any dirt, dust, or stains.
Move-In/Out Cleaning: This type of cleaning is perfect for those who are moving into a new home or moving out of their current home. A move-in/out cleaning service will clean your entire house from top to bottom, making sure that it is spotless for the next occupants.
Window Cleaning: This service involves cleaning the inside and outside of your windows. This is usually done on a bi-weekly or monthly basis.
Pressure Washing: This is a type of cleaning that uses high-pressure water to clean the exterior of your home. Pressure washing can remove dirt, grime, and mildew from your home's siding, walkways, and driveways.
Awning Cleaning: This service involves cleaning the awnings on your home. Awnings can get dirty and stained over time, so it's important to have them cleaned on a regular basis.
What is the Difference Between Residential and Commercial Cleaning?
While both residential and commercial cleaning services offer many of the same services, there are some key differences between the two. In particular, a commercial cleaning service is more tailored for common issues that you will encounter in a business setting.
Among the most notable of these instances might include things like commercial waste cleanup, hazardous cleanup, or heavy cleaning. Additionally, commercial cleaning is usually suitable for the following types of infrastructure including but not limited to:
The Office

Industrial Settings

& The Construction Site
Besides the setting, however, you will find that primary services like pressure washing and window cleaning are also key staples in commercial cleaning. If anything, commercial cleaning services are done with the intent to make your business building look professional and well-maintained.
On the other hand, residential cleaning is more for your home and all of its needs. This can include things like general cleaning, laundry, dishes, and taking out the trash. Overall, however, despite being more small-scale when compared to a commercial setting, you can rest assured that professional residential cleaning will provide you with a high level of attentiveness to detail. This is because when it comes to your home, even the smallest of messes can make a big impact. All in all, however, no matter what form of cleaning you require, a professional cleaning company will be able to accommodate your needs accordingly.
Why Would I Need a Residential Cleaning Service?
There are many reasons why someone would need or want a residential cleaning service. As mentioned before, life can get busy and not everyone enjoys cleaning or has the time to do it. If this is the case, then a residential cleaning service would be perfect for you.
Other reasons may include not being able to physically clean your home, or if you are elderly and need assistance. Moving into a new home is also a common time when people will hire a cleaning service, as well as before or after hosting guests in their home. Overall a professional residential cleaning service can provide many benefits and peace of mind knowing your home is clean.
How Much Does a Residential Cleaning Cost?
The cost of residential cleaning services can vary based on a few different factors. The size of your home, how often you want the service, and the type of cleaning requested will all affect the price. In general, most people spend between $80 and $400 for residential cleaning services. At ProClean our rates are as follows:
$80 / hr with 2 cleaners

$120 / hr with 3 cleaners

$30 for the inside of appliances (oven, microwave, and/or fridge)
What Should You Look For When Hiring a Residential Cleaner?
When hiring a residential cleaning company, there are a few things you should keep in mind. First and foremost, you want to make sure the company is reputable and has good Google reviews. You will also want to verify that they are licensed and insured.
Asking for referrals from friends or family is also a good way to find a trusted cleaner. Once you have found a few companies you are interested in, be sure to get quotes from each one so that you can compare rates. Last but not least, always make sure to communicate your expectations with the cleaning company before hiring them. This will help ensure that you are both on the same page and that they meet your specific needs.
In Summary
All in all, there are many things to consider when deciding if you need a residential cleaning service. The cost, time commitment, and type of cleaning required are all important factors to keep in mind. However, the most important thing is to find a reputable and trustworthy company that will meet your specific needs.
Hopefully, this article has provided you with some helpful information on what residential cleaning is and why you may need it. If you're interested in hiring a residential cleaning service, contact us today! We would be more than happy to discuss your specific needs and provide you with a quote. Thanks for reading!
P.S. To check out the areas we service feel free to check out our primary locations down below!
Happy Cleaning!
Thanks For Reading!
We hope this article was helpful. For more info, feel free to check out some of our other blog posts down below!
Additional Resources
To learn more about our services that we offer at ProClean check out the resources down below!
Summary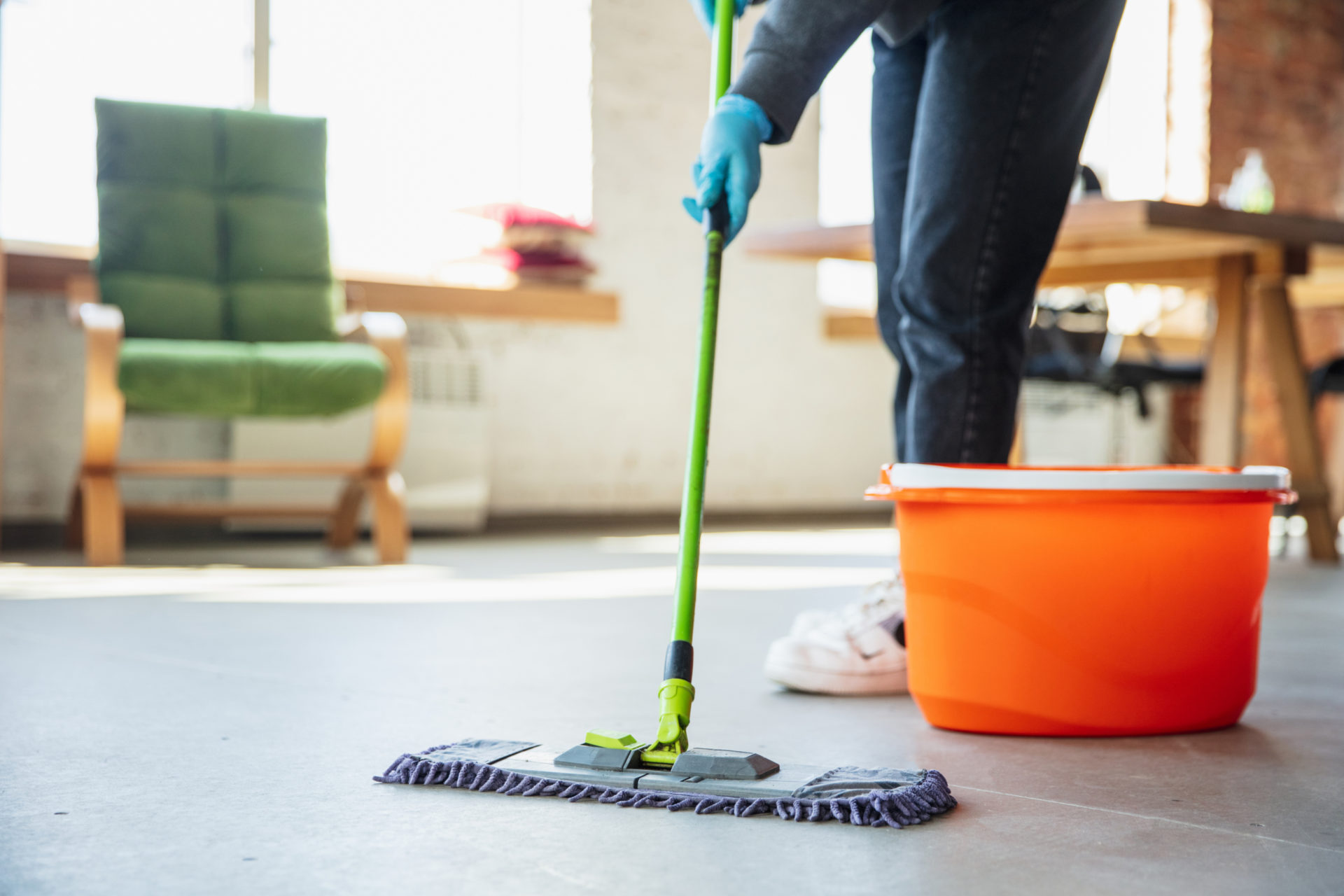 Article Name
What is Residential Cleaning? Everything You Need to Know About Hiring a Home Cleaner
Description
Looking to learn more about residential cleaning and how it can help you? Checkout our blog covering everything you need to know about hiring a residential home cleaner.
Author