Carpet Cleaning Vancouver
Carpet cleaning Vancouver services are a great way to keep your home looking its best. At ProClean we are proud to offer professional carpet cleaning services that will not only make your carpets look and feel good, but also help extend the life of them too. Our experienced cleaners use only top of the line cleaning products, to help you deal with difficult stains on your carpet.
We also understand that carpets tend to accumulate dust, dirt and other debris over time which can cause an unhealthy environment if not taken care of. As a result, all of our cleaning solutions are utilized to help restore and revitalize carpets, removing the dirt and debris deep down in the fibres.
Overall, we are licensed and insured professionals and are among the top 3 cleaning companies in Vancouver who are committed to providing the highest quality of service in carpet cleaning. Contact us today for a free quote and to book a clean! You'll be glad you did!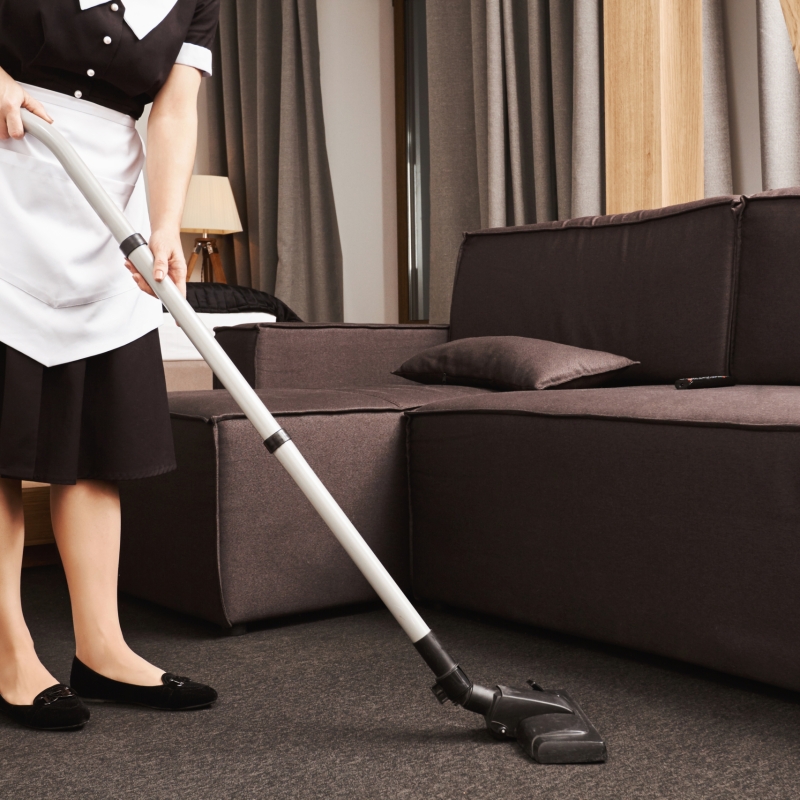 What Carpet Cleaning Services do We Offer in Vancouver?
Carpet Deep Cleaning
Carpet deep cleaning is when we use a hot water extraction method to rid your carpets of deep-down dirt and grime. By using hot water and our powerful cleaning solution, we are able to clean the fibres in your carpet, removing all the contaminants that have been left behind over time.
Stain Removal
In addition to our deep cleaning, we also specialize in carpet stain removal. Whether it's pet urine, coffee or wine stains that you need to get rid of, we can help. Our experienced cleaners are experienced in removing tough and stubborn stains from all types of carpets. We do this by using a combination of cleaning solutions and techniques to effectively remove the stain without damaging your carpet.
Carpet Sanitizing and Deodorizing
If you need to get rid of bad smells in your carpets, our Carpet Cleaning Vancouver services also include sanitizing and deodorizing. By using an all-natural cleaning solution, we can help remove any bad odours that are lingering in your carpet. This in turn, will help make your home carpets smell fresher and cleaner.
Tile and Grout Cleaning
It is vital that you have your tile and grout professionally cleaned. Approaching this task as a do-it-yourself project usually results in disappointing results. Professionally cleaned grout is good for your health and easy on the eyes. With our tile and grout carpet cleaning Vancouver services we use a specialized cleaning solution to loosen dirt, grease, and other contaminants so that they can be easily removed from the surface of your tiles.
How Does the Carpet Cleaning Process Work?
Our Carpet Cleaning Vancouver services are both efficient and effective. Here's how the process works:
Pre-Inspection
Before we start the cleaning process, we will do an initial inspection of your carpet. This helps us understand what type of carpet you have and which stains need to be treated.
Pre-Treatment
Once we've done the pre-inspection, we will then treat any tough stains with a special cleaning solution. This helps loosen up and remove tough dirt.
Deep Cleaning
After treating the tough stains, we will then proceed with a deep cleaning of your carpets. This is done by using a hot water extraction method to get rid of all the dirt and debris that has accumulated over time in your carpets.
Post-Cleaning Process
Once the deep cleaning is done, we will do a final inspection of your carpets to make sure that they are thoroughly cleaned. We may also treat any additional spots or stains if needed.
Final Inspection
Before leaving your home, we will give you a final walk-through of the carpet and make sure that you're satisfied with the results.
Frequently Asked Questions - Carpet Cleaning Vancouver