It can be tough to keep your house clean when you're short on time. Between running errands, working, and taking care of your family, it seems like there's never enough hours in the day to get everything done. But what if we told you that there is a way to make your house look cleaner very quickly? Believe it or not, it's true! In this blog post, we will share some tips and tricks for making your house look cleaner in no time at all!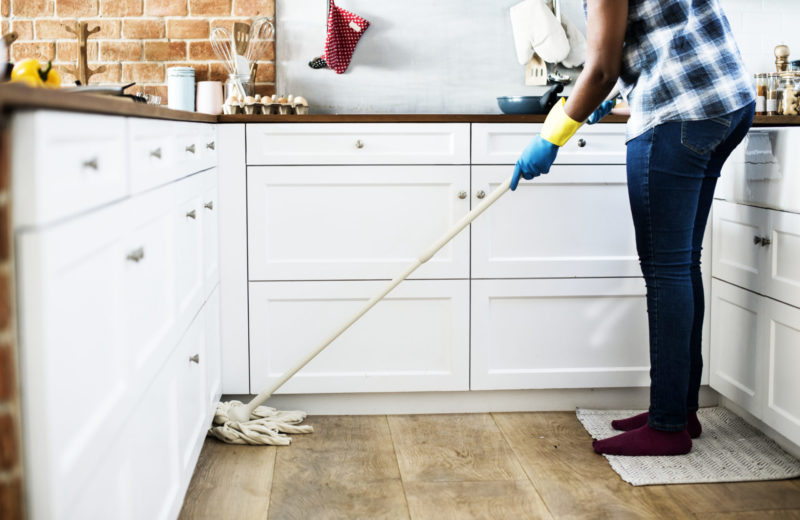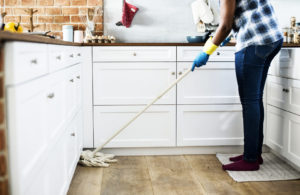 Declutter Your Home
The first step to making your house look cleaner is to declutter your home as efficiently as possible. This means getting rid of any items that you no longer use or need or putting them aside in a storage, cold-room or attic. Although this isn't a permanent solution, sometimes stashing items away temporarily can help you get the jump on other cleaning tasks you may need to complete quickly before guests or other people come over to your home. Overall, by decluttering your home, you'll be surprised at how much cleaner and more organized it will look!
Do a Selective Deep Clean
The next step is to do a selective deep clean of your home. This means cleaning all of the nooks and crannies that you don't usually pay attention to in the main areas you expect your guests to spend time in. Start by dusting your baseboards, blinds, and ceiling fans. Then move on to cleaning your windows, inside and out. Don't forget to vacuum and mop all of your floors! If you have a robotic vacuum, now is the perfect time to use it. By taking the time to do a deep clean of your home, you will be amazed at how much better it will look and feel. As mentioned previously, for speed purposes, focus on cleaning the main traffic areas of your home including the living room, bathrooms, basement or any other areas your guests intend to spend majority of their time. For any rooms you don't have time to clean, just close the door and call it off limits for the time your guests are over.
Clean the Bathroom
The bathroom as mentioned earlier, is one of those high traffic areas that you definitely can't ignore. As a result, taking the time to clean your bathroom will make a world of difference in how clean your house looks overall. Start by giving your toilet a good scrubbing and by using a solid cleaning solution. Next you want to go ahead and move on to cleaning your sink, countertops, and bathtub or shower. You also want to be sure that you don't forget to sweep and mop the floor too! Lastly, hang up some fresh towels and put out any decorative soap or other items that will give your bathroom a nice finishing touch. For more information on bathroom mirror cleaning, check out our "How to clean the mirror at home" guide.
Improve the Odor of Your Home
By far, one of the quickest and easiest ways to make your house look and feel cleaner is by improving the odor of your home. This can be done in a number of ways including:
-Opening up all of the windows in your home to let fresh air in
-Burning candles or using diffusers with essential oils
-Cleaning all of the garbage cans in your home
-Washing all of the sheets and towels in your home
-Taking out the trash regularly
By taking some time to freshen up the smell of your home, you will be amazed at how much cleaner it will feel and how much better you will feel mentally living in a cleaner and well ventilated area.
Improve the Ambiance of Your Home
Another great way to quickly make your house look cleaner is by improving the ambiance of your home. This can be done in a number of ways, but some of our favorites include:
-Playing soft, calming music in the background
-Turning on all of the lights in your home
-Decorating with fresh flowers or green plants
-Putting out fresh hand towels and soap in all of the bathrooms
-Making sure your home is well ventilated
By taking some time to improve the ambiance of your home, you will find that it feels cleaner and more inviting almost immediately!
How to Make Your House Clean – The Verdict
At the end of the day, by following the tips and tricks outlined in this blog post, you will be well on your way to making your home look and feel its best in no time! So what are you waiting for? Get cleaning today! Additionally if you need a professional maid service vancouver company contact us today!
To check out our Google reviews click here.
Happy Cleaning!
Thanks For Reading!
We hope this article was helpful. For more info, feel free to check out some of our other blog posts down below!
Additional Resources
To learn more about our services that we offer at ProClean check out the resources down below!