Carpet Cleaning North Vancouver
Cleaning your carpets can help improve the air quality of your home, as well as decrease the potential for mold and dust mites to take hold in your carpets. At ProClean we specialize in providing carpet cleaning North Vancouver services and have the tools, experience, and knowledge to make sure you get the best possible carpet care you deserve.
Our carpet cleaning services can make your carpets look and smell like new, removing any dirt or stains that may have accumulated over time. We use state-of-the-art equipment to ensure a deep and thorough clean of your carpets, so you can rest assured that the job is being done properly.
All in all, our team of cleaning experts are licensed and insured while being among the top 3 cleaning companies in North Vancouver who are committed to providing the highest quality of service in carpet cleaning. Contact us today for a free quote and to book a clean! You won't regret it!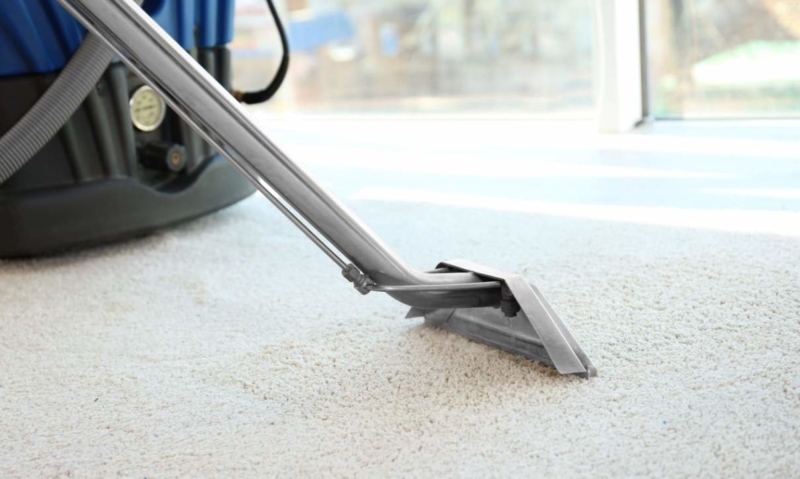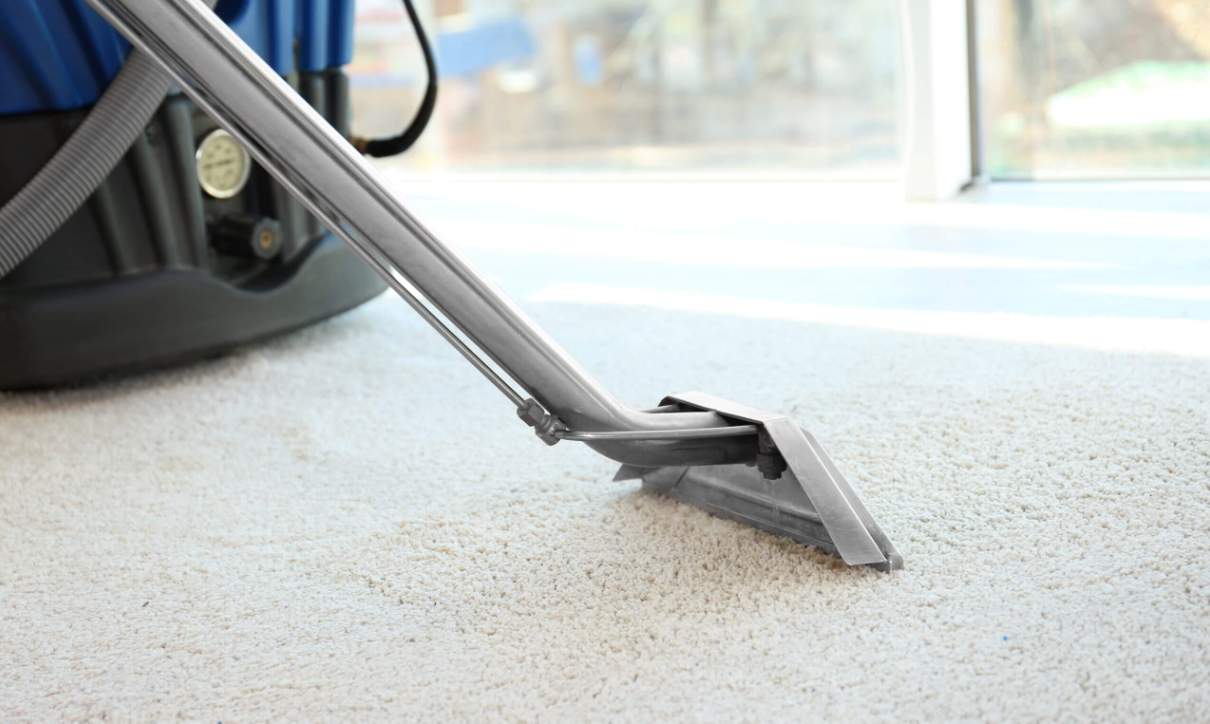 What Carpet and Upholstery Cleaning Services do we Offer in North Vancouver?
At ProClean we offer a variety of carpet cleaning services in North Vancouver including:
Carpet steam cleaning
Our team will use steam and hot water extraction to remove dirt and bacteria from the fibers of your carpets. Carpet steam cleaning uses hot-water extraction, combined with powerful cleaning formulas to help remove dirt, dust and allergens from your carpets which can help improve the air quality in your home.
Dry carpet cleaning
This method uses no moisture, ensuring that your carpets are dry within an hour after the cleaning is complete. Dry carpet cleaning is a great option for people who have allergies as it's completely allergen-free.
Spot Cleaning
Our team can help with stains removal and spots from your carpets, using specialized equipment to target problem areas. Spot cleaning allows us to clean hard-to-reach areas, while also making sure no damage is caused to the fibers of your carpet. Stains we specialize in removing include and are not limited to the following:

Urine stains
Wine stains
Juice stains
Blood stains
Coffee and tea stains
Deodorizing
In addition to cleaning your carpet, we also specialize in providing deodorizing services to leave your carpets smelling fresh and clean. If you have pets or smokers in your home, deodorizing can help to improve the air quality and make sure smells don't linger in your carpet.
Tile and Grout Cleaning
We are also able to provide tile and grout cleaning services designed to help remove dirt and stains from your surfaces. Our cleaning process will make sure your tiles look brand new again, while also making sure that any grout is properly sealed to prevent dirt and bacteria buildup. Overall, Our carpet cleaning services will give you peace of mind that your carpets are being looked after, and will help to extend their life. Book a clean with us today!
How Much Does Carpet Cleaning in North Vancouver Cost?
At ProClean we strive to provide top-notch cleaning solutions for all of our customers. Our rates are as follows:
$80 / hr with 2 cleaners
$120 / hr with 3 cleaners
$30 for the inside of appliances (oven, microwave and/or fridge)
If you have any special requests specific to your unique carpet care needs we urge you to contact our carpet cleaner team. Having said that, click here to request a free quote today!
What are the Steps to Carpet Cleaning?
At ProClean, we use a seven-step process to ensure an effective and deep clean of your carpets. These steps include:
Pre-Inspection: Before beginning the cleaning process, our team will inspect your carpet for any existing damage or stains that need extra attention.
Vacuuming: Vacuuming is done to remove the dirt and debris from your carpets.
Pre-Treatment: Next, we will pre-treat any spots or stains that have been identified during the inspection process. Our pre-treatment process is designed to loosen dirt and prepare it for the steam cleaning.
Cleaning & Agitation: Our team uses specialized cleaning solutions to thoroughly clean carpets and also agitate the fibers of your carpet to help lift dirt and debris.
Hot Water Extraction: Hot water extraction is then used to rinse away any remaining cleaning solution from the carpets, leaving them feeling fresh and clean.
Post-Inspection & Grooming: Once the cleaning process is complete, our team will inspect the carpet once again to make sure all spots and stains have been removed. We will also groom your carpets to restore them back to their original shape.
Final Walkthrough: Once the job is finished, our team will do a final walk-through with you to make sure that you're happy with the results.
All in all, our carpet cleaning services will leave your carpets looking and feeling cleaner than ever before. Book your clean today!
Frequently Asked Questions – Carpet Cleaning North Vancouver
What Do Professional Cleaners Use to Clean Carpets and Area Rugs?
Our team of professional cleaners uses a variety of advanced equipment and solutions to clean carpets, including hot water extraction and steam cleaners. We also use specialized solutions that contain enzymes and other cleaning agents to help loosen stubborn dirt and debris from your carpets and area rugs.
What Types of Carpets do we Work With?
We work with all types of carpets, including wool, synthetic and natural fibres. No matter what type of carpet you have in your home or office, we can help to clean it and make it look as good as new!
How Often Should a Carpet be Washed?
Carpets should be washed and vacuumed at least once a year to help remove dirt, debris and allergens that can accumulate in the fibers. If you have pets or smokers in your home, it's recommended that you clean your carpets every 6-12 months.
Which is better, wet or dry carpet cleaning?
It depends on your personal needs and preferences. Wet carpet cleaning is the most effective method for removing dirt, dust, and allergens from carpets whereas dry carpet cleaning is great for people with allergies as it's completely allergen-free.
What Type of Carpet Cleaning is Best in North Vancouver?
At ProClean, we specialize in steam carpet cleaning which is the most effective method for removing dirt and debris from carpets. This method also helps to extend the life of your carpets. Steam carpet cleaning as mentioned earlier is basically the process of using hot water, a special cleaning solution, and an extraction machine to remove dirt and debris from carpets. On average it removes about 90% of the dirt and debris from carpets.
What is the Easiest and Fastest Way to Clean a Carpet?
Spot cleaning is the fastest and easiest way to clean a carpet. This is mainly because spot cleaning requires minimal effort and materials. All you need is a spot cleaner, cloth or towel, and water. Just apply the spot cleaner to the affected area and gently rub it in with the cloth or towel. Once done, rinse the area with clean water and let it dry.
What Carpet Stains are Impossible to Remove?
Most stains can be removed with the right tools and solutions. However, there are some stains that are most-definitely harder to remove than others. The most notable and toughest stains to remove include the following:
Blood stains
Red wine stains
Cooking oil stains
Colored drink stains
Ink stains
Coffee stains
How Many Times a Year Should Carpet be Cleaned?
The frequency of carpet cleaning depends on the usage and traffic in your home. Generally, carpets should be cleaned at least once a year to remove dirt and allergens, while high-traffic areas may need to be cleaned more often.
How Long Do You Have to Stay Off Carpet After Cleaning?
Once the carpet cleaning is finished, it's recommended that you stay off of the carpets for at least 6-8 hours to allow them to completely dry. This will help ensure that your carpets remain clean and free from any dirt or debris that may have been left behind during the cleaning process.
What Makes Us the Ideal Carpet Cleaning Company of Choice in North Vancouver?
At ProClean we specialize in a multitude of cleaning methods. Our work-ethic is second to none when it comes to providing our customers with clean carpets they can be happy with. We also pride ourselves on our customer service and loyal customers who are consistently highly recommending us as their go-to North Vancouver BC cleaners of choice. You deserve a flawless cleaning experience, give us the chance to make that dream a reality by booking a clean today!
How Can I Learn More About Your Carpet Cleaning Services?
To learn more about our carpet cleaning services feel free to check out our social media, GMB and blog links down below!
You can also contact us here or give us a call at 778-710-7762
Additional Carpet Cleaning Resources: