Using a carpet cleaner is an effective way to keep your carpets clean and in good condition. But how do you use one? In this article, we will discuss the steps for using a carpet cleaner as well as some tips for getting the most out of your cleaning sessions. Read on to learn more about how to use a carpet cleaner!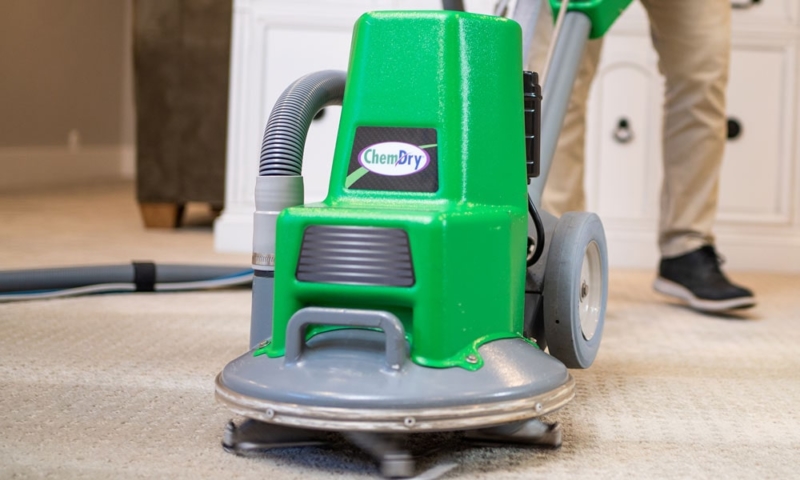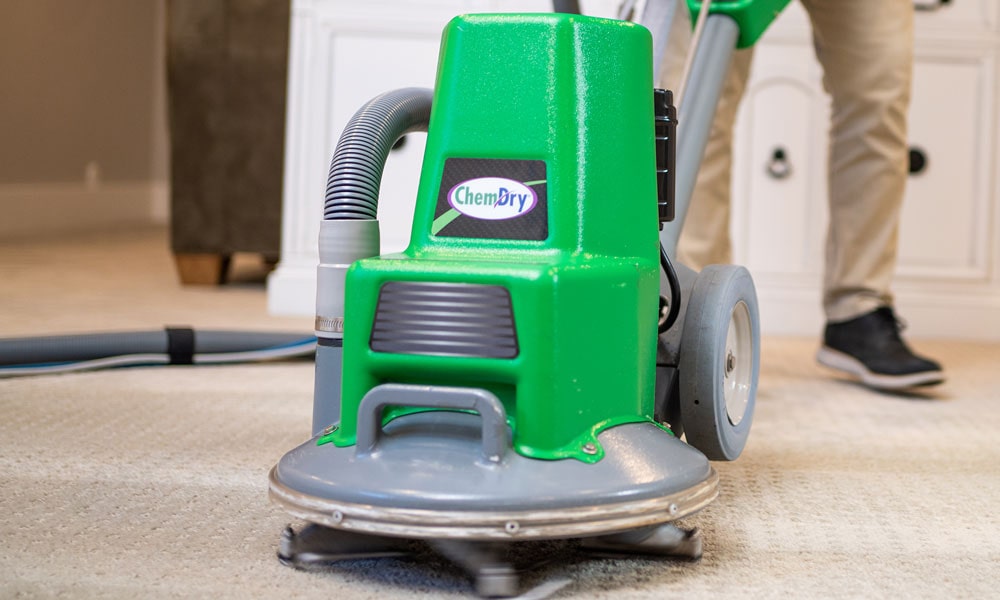 What is a Carpet Cleaner?
A carpet cleaner is a piece of machinery used to clean carpets. It can either be rented or bought and comes in several different types. Depending on the type, it may have multiple functions such as steam cleaning, vacuuming, shampooing, and other specialized treatments for various types of carpet fabrics. Often times it is recommended to clean your carpet with a carpet cleaner a minimum of once every six months, although this can vary depending on the type of carpet and how much foot traffic it experiences.
How to Use a Carpet Cleaner and How to Prepare it
How to use a carpet cleaner? Before you begin using a carpet cleaner, there are several steps that should be undertaken to ensure optimal results.
First, you should vacuum your carpets thoroughly to remove any dirt and debris that may have accumulated over time. After vacuuming, spot-clean any stains by dabbing them with a clean cloth soaked in water and mild detergent–avoid scrubbing as this will only spread the stain further.
Finally, if possible, move furniture away from the area being cleaned to allow easy access for the machine. By taking the time to prepare your carpets for cleaning, you will have better results.
How to Use a Carpet Cleaner
How to use a carpet cleaner? Carpet cleaners are generally easy to use and come with instructions on how to operate them. To start, fill the tank with hot water and a cleaning solution according to product directions. Once the machine is filled, attach the hose or wand and begin moving it over the carpet in even strokes. Some machines may require multiple passes before extracting soil from the fibers–this is especially true for heavily soiled carpets as they may need several passes.
When finished, unplug the machine and dispose of water according to manufacturer's instructions. The key with using a carpet cleaner is to ensure that you are using the correct cleaning solution and making multiple passes over the carpet.
How to Use a Carpet Cleaner and Tips for Getting the Best Results
In addition to following manufacturer's instructions, there are a few tips that can help you maximize your results when using a carpet cleaner. Among these tips include the following:
Tip #1 – Make sure to use the correct cleaning solution for your type of carpet. It is important to note that different types of carpets may require different solutions, and using the wrong one could leave behind a sticky residue or discolor the fibers. As a result, be sure to check the label of your cleaning solution before using to make sure its suitable for your carpets material.
Tip #2 – Only apply enough cleaning solution to dampen the carpet-over applying can leave it saturated and take longer to dry. The reasoning behind this is that too much solution can cause the dirt to become re-deposited onto the fibers. As a result, use a light hand when applying your cleaning solution and do it diligently. Also make sure to make multiple passes over the area after being cleaned to ensure that all dirty and debris is removed from the fibers.
Tip #3 – Make sure to let carpets dry completely before walking on them or returning furniture. Wet carpets can take up to 12 hours or more to dry depending on how soiled they were and the type of carpeting you have, so be mindful of allowing adequate time for drying. Depending on your cleaning method drying times can vary so we urge you to check out our article on "How long does it take to dry carpet after cleaning?"
Tip #4 – We recommend using a carpet cleaner on lightly soiled carpets for best results. If your carpets are heavily soiled, you may be better off hiring a professional carpet cleaning Vancouver service as a specialized team will have the knowledge and equipment that can more effectively remove dirt and debris from the fibers.
Conclusion
In conclusion, using a carpet cleaner is an effective way to keep your home's floors looking like new. By following the above steps and utilizing the tips provided, you can ensure optimal results when using one.
The key is to remember that preparation is key and to make sure you are using the right cleaning solution for your type of carpet. With the proper knowledge and care, your carpets will look great for years to come.
If you have any questions about How to use a carpet cleaner, don't hesitate to contact us! We'd be happy to help. You can also check out our social media below and our carpet cleaning pages to learn more on the best way to keep your carpet looking spotless: