Cleaning the carpet on your stairs can be a daunting task, especially if you don't know how to do it properly. But with the right tools and cleaning tips, you'll have your stairs looking like new in no time. In this blog post we will cover the importance of cleaning your carpet on stairs, the best way to prepare for your clean, how to clean carpet on stairs, how to remove stains, as well as some additional tips for getting your carpets clean and keeping them that way! With that being said, let's get started!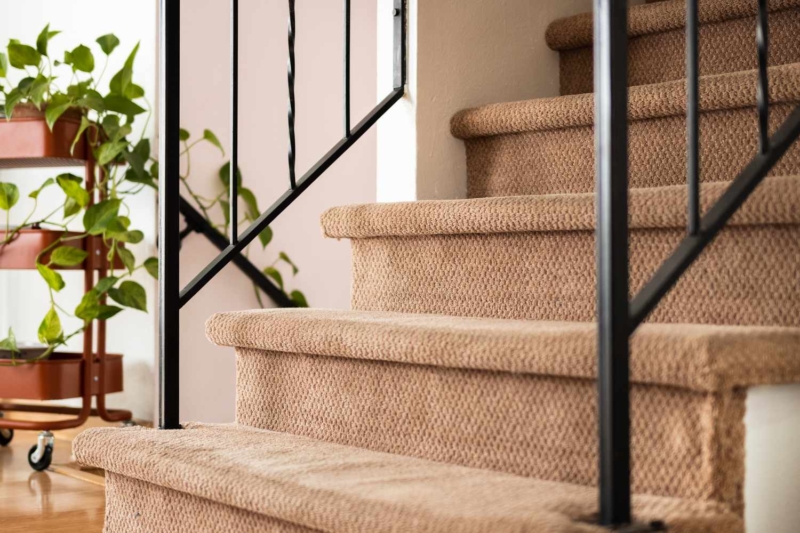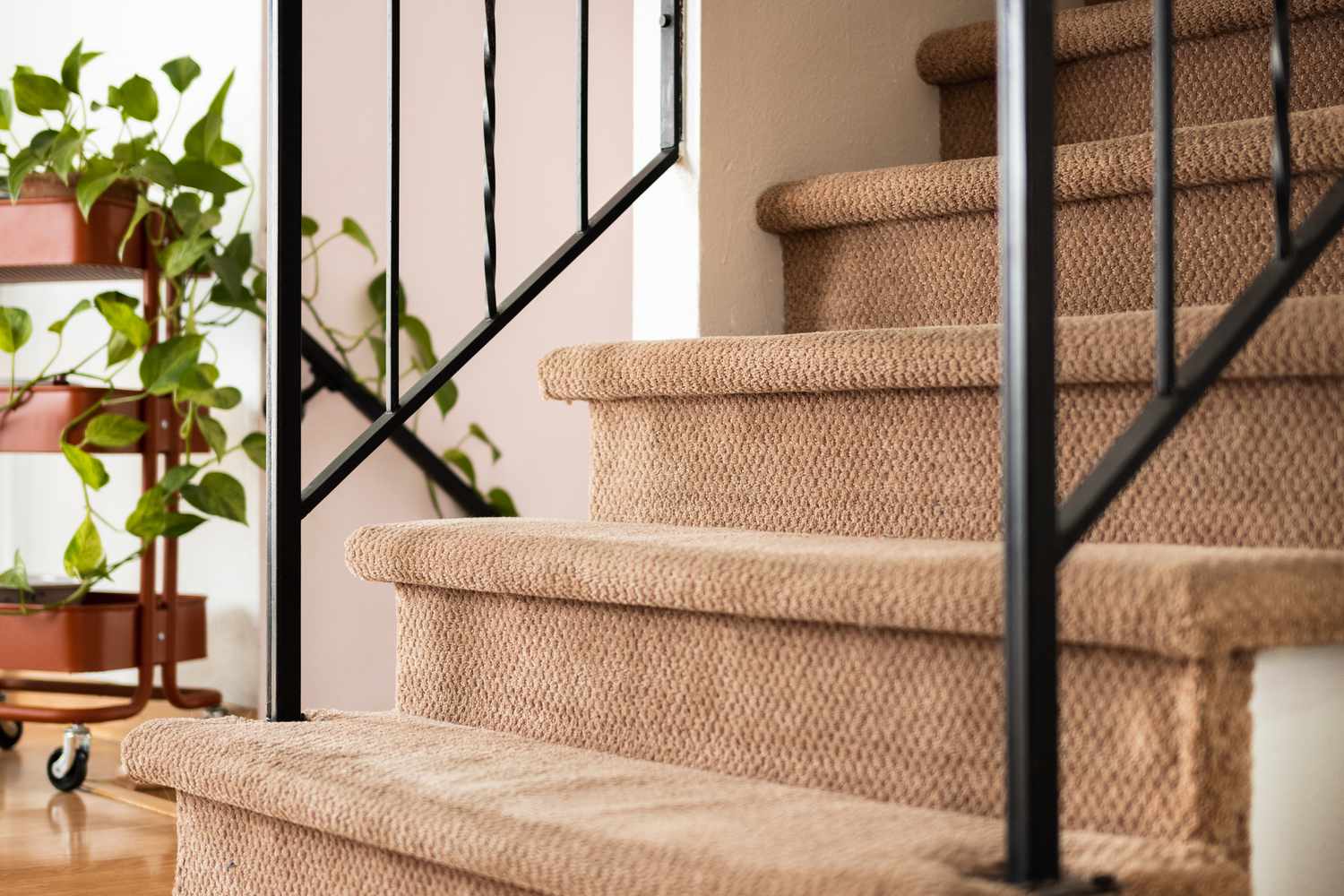 How to Clean Carpet on Stairs and Why is it Important?
How to clean carpet on stairs? Cleaning your carpet on stairs is important for several reasons. Many people often overlook the importance of cleaning their stair carpets, which can lead to staining and dirt build-up over time. By regularly cleaning your stair carpet, you will ensure that it stays in top condition, as well as preventing mold or bacteria from accumulating on the surface. This will also help to improve air quality in your home and increase its value should you ever decide to sell.
How Do You Prepare for Carpet Cleaning?
Before beginning any type of carpet cleaning project, it's essential that you prepare properly first by gathering all of the necessary materials required for a successful clean. Your supplies should include a vacuum cleaner with an attachment set specifically designed for stairs, a carpet shampooer with an adjustable brush setting, as well as a spot cleaner for removing tough stains. Additionally, you may want to pick up some stain-fighting chemicals in case there are any particularly difficult spots that require extra attention.
How to clean Carpet on Stairs?
How to clean carpet on stairs? Now that you have the materials and cleaning products required, we can now discuss the best way to clean the carpet on stairs. Here is how to do it, step by step:
Step #1 – Vacuum:
Before you begin shampooing the carpet, make sure to vacuum the entire surface of the stairs. This will help to remove dirt and debris that has settled deep within the fibers of the carpet which could potentially cause more damage during the cleaning process.
Step #2 – Shampoo:
Once you have finished vacuuming, you are now ready to shampoo your carpets with a quality carpet cleaner. Make sure to follow all instructions on how much product and water should be mixed together in order for it to work effectively. You can also adjust your machine's brush setting depending on how hard or soft your carpets are.
Step #3 – Rinse:
After shampooing your stairs, turn off the machine and let it sit for a few minutes before rinsing it off with warm water. This will help to remove any leftover remnants of shampoo and ensure that your carpets come out looking fresh and clean!
Step #4 – Dry:
Finally, make sure to dry the carpet completely using either a wet/dry vacuum or by letting it air-dry overnight. If you opt for the latter, be sure to open up all windows in order to speed up the drying process.
How to Clean Carpet on Stairs and How Do You Remove Stains?
How to clean carpet on stairs? Stains can sometimes be difficult to remove, especially if they have been sitting on the carpet for some time. To get rid of them, start by blotting away as much of the stain as possible with a clean cloth or paper towel. Next, use a spot cleaner specifically designed for carpets and apply it directly to the affected area. Allow this to sit for about 15 minutes before blotting up any remaining moisture. If the stain still isn't removed after this step, you may need to resort to using chemical-based cleaners but be sure to read all instructions carefully before doing so.
Conclusion
In conclusion, cleaning the carpets on your stairs is an important part of maintaining a healthy and hygienic home. By following these steps, you can keep your staircase looking great and extend its lifespan even longer! Additionally, spot cleaning can help to remove any stubborn stains that may have accumulated over time. With some simple preparation and the necessary materials at hand, you'll be able to tackle this project with ease.
If you need assistance with your carpet cleaning at ProClean we provide professional carpet cleaning Vancouver services for a competitive rate. Call us today to schedule a consultation!
Additional Resources:
Check out our social media below and our carpet cleaning pages to learn more!