How Long to Clean a 2000 sq ft House?
If you've been wondering how long to clean a 2000 sq ft house, then you're not alone! Many homeowners are looking for ways to save time and energy while still keeping their home sparkling clean. In this blog post, we'll explore the different factors that go into cleaning times so that you can make an informed estimate of how much effort is needed when cleaning your space. We will also offer helpful tips on how to speed up the process and maximize efficiency, making your job easier in the end. So stick around if you want some professional guidance on tackling this common household chore!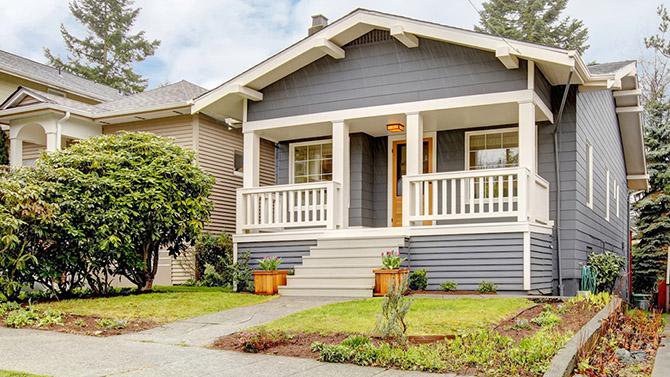 What Does a 2000 sq ft House Look Like?
A 2000 sq ft home typically boasts generous amounts of space and modern conveniences, making it ideal for a family. On average this size of home commonly has 3 bedrooms specified on the main floor, 2 bathrooms, with potentially additional rooms located in the basement or attic should extra sleeping space be needed. Other features can include an open concept kitchen/living room area, two bathrooms (one full and one half bath), as well as outdoor living space for barbecuing or relaxing. Additionally, a two car garage makes parking much easier in inclement weather and may offer additional storage solutions. No matter how you decide to design your 2000 sq ft house, you will have plenty of room to provide comfort and function for your entire family.
What factors influence cleaning time?
Cleaning time is often determined by a number of factors including the size of the space, level of dirtiness, equipment available and the desired outcome. Larger areas understandably take longer to clean than smaller spaces due to the increased surface area. The dirtier an area is, more attention to detail is needed in order to achieve satisfactory results. Accessibility of cleaning tools (such as mops, vacuums and cloths) also plays a role in how efficiently a space can be cleaned. If a higher standard of hygiene or cosmetic appearance is requested then additional time may be necessary to reach these goals. Furthermore, personal style or preference when it comes to cleaning – such as using natural or chemical based cleaning products – may also have an impact on cleaning time. It is therefore important to consider each of these elements prior to beginning any project.
How Long to Clean a 2000 sq ft House?
On average it takes 3 hours to clean a 2000 sq ft House. Despite this however, this number can vary greatly depending on the size of your staff or the number of people helping you. As a general rule of thumb, it's best to plan on a minimum of 8 hours for the full clean. This is assuming that one has adequate help and has all necessary equipment. Depending on the space, this could range from cleaning windows to dusting ceiling fans or vacuuming carpets. An effective strategy when planning any cleaning project is to allocate tasks by breaking them down into manageable components with set deadlines for completion. With proper organization, even an elaborate task like Deep Cleaning a 2000sq ft House can be done with ease and efficiency.
How Can a Professional House Cleaner Help You Clean Your House Faster?
Professional house cleaners are a great asset when it comes to tackling the tricky task of cleaning your home. With years of experience and an eye for detail, they use efficient and effective techniques to help you breeze through your chore list. Having a professional handle deep cleaning can free up time for other things, like actually enjoying your living space or having more time to spend with family and friends. They also know about specialized tools and products that make cleaning simpler–saving you energy and money in the long run. By hiring a reliable cleaner for regular or even one-time services, you can make sure that your home is perfectly presentable much faster.
How Much Does a House Cleaning cost for a 2000 sq ft House?
Based on the assumption that it takes around 3 hours to clean a 2000 sq ft home, it would cost between $240-$360 for a 3 hour clean. With that said however, The cost of house cleaning for a 2000 sq ft home varies and is dependent on the type of services requested, such as one-time deep clean or recurring weekly/bi-weekly/monthly services. Additionally, the geographic location and size of the team completing the work will also be factors in determining the overall cost. At ProClean our cleaning rates are as follows:
$80/hour for 2 cleaners
$120/hour for 3 cleaners
$30 for additional cleaning of appliances from the interior
Conclusion – How Long to Clean a 2000 sq ft House?
In conclusion, in regard to how to clean a 2000 sq ft house, it can take an average of 3 hours to deep clean a 2000 sq ft home. Factors such as the dirtiness of the space, availability of cleaning equipment and desired outcome will also play a role in determining how long it takes to complete a project. Professional cleaners are also available to help you tackle your housecleaning tasks with ease and efficiency. Costs for cleaning a 2000 sq ft home vary and are dependent on the size of the team, services requested and geographic location. Regardless of these factors, however, proper planning and organization is essential when it comes to achieving cleanliness goals in an efficient manner.
Using a professional house cleaner can help you efficiently tackle your chore list in order to free up time for other activities. With their help, you'll be able to enjoy a perfectly presentable home in no time! At ProClean we specialize in house cleaning services. Contact us today to book a clean with our team!
All in all, if you are looking for a reliable house cleaner PROCLEAN is here to help! Check out our house cleaning service pages below to learn more about how we can help!
Additional Resources – How Long to Clean a 2000 sq ft House?
Check out our social media below and our carpet cleaning pages to learn more!
House Cleaning Service Page Resources: