House Cleaning Maple Ridge
Are you seeking a way to get a house cleaning Maple Ridge service to get your home spotless and organized? If so, then you've come to the right place. ProClean is here to provide you with experienced cleaners who will deliver outstanding results that leave your house clean from top to bottom and provide a positive experience as they do so. Whether it's one room or an entire home, our team at ProClean has the solutions and strategies needed to ensure your property looks pristine. So get ready for excellent surfaces and sparkling finishes without hassle! Contact us today to book a cleaning with one of our cleaners Maple Ridge specialists!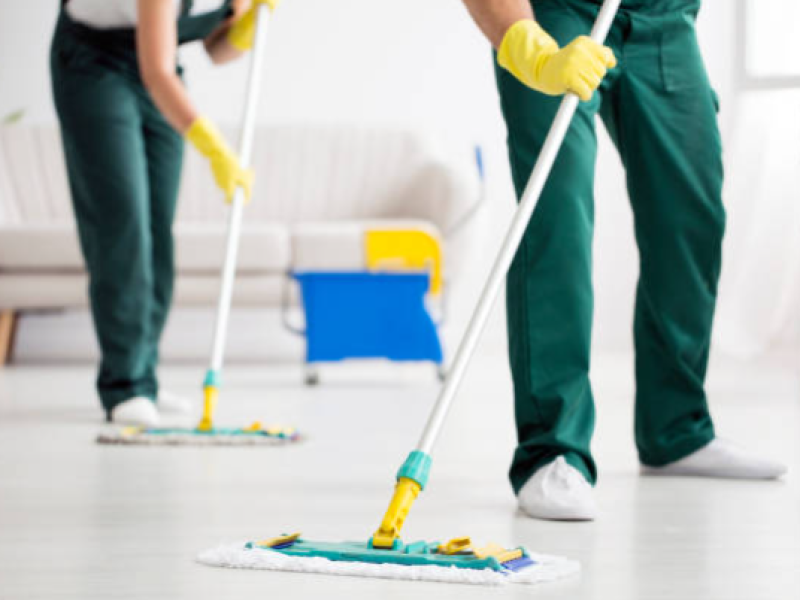 What House Cleaning Services do we Provide?
At ProClean we offer a multitude of house cleaning services in the Maple Ridge area. Among our primary house cleaning services include:
Floor & Carpet Cleaning
When it comes to keeping your floors in good condition there is no doubt that a solid clean can be highly beneficial in preventing dirt and dust from accumulating. Our extensive floor house cleaning services are designed to give you a total solution for your home. Our floor house cleaning includes sweeping, mopping, and vacuuming. We can also help you protect your flooring investment by using the right products and methods for your specific type of floor. No matter if you have tile, wood or linoleum floors we have you covered.
Kitchen Cleaning
Kitchen cleaning is an important part of keeping your home in good condition. The kitchen is a high-traffic area and can often become messy and dirty. Our kitchen cleaning services are designed to help you keep your kitchen clean and free of dirt, dust, and stains. We can help you clean countertops, cabinets, appliances, floors, and more. We also offer a deep-cleaning service that can help you get your kitchen looking its best.
Restroom Cleaning
There is no doubt that restroom cleaning is extremely important for keeping your home clean and sanitary. At ProClean we can help you clean toilets, sinks, showers, floors, and more. We also offer a deep-cleaning service that can help you get your bathroom looking its best. All in all, if you are short on time or if you do not want to clean your bathroom yourself, leave it to the professionals to make your life easier.
Dust Removal from All Accessible Surfaces
Another extremely important service we offer is dust removal from all accessible surfaces. Dust can accumulate on a variety of surfaces, including floors, furniture, and more. If left unchecked, dust can cause a variety of problems, including allergies and respiratory problems. Our dust removal services are designed to remove dust from all accessible surfaces in your home. We use the latest equipment and techniques to get the job done quickly and efficiently.
Wiping Down the Refrigerator, Oven and Stove from Outside
In order to keep your kitchen clean and free of dirt, dust, and stains it is important to wipe down the refrigerator, oven and stove from the outside. This will help prevent any build-up of dirt and grime on these surfaces. Luckily our team of experienced house cleaners can help you get your kitchen appliances looking brand new.
Washing and disinfecting the sink, bathtub, shower and toilet
When it comes to the sink. Bathtub, shower and toilet there is no doubt that these areas are some of the most commonly used in the home and can become dirty very quickly. Having said that, our team of experienced cleaners will be able to quickly and easily clean these areas, leaving them looking sparkling clean.
Carpet Cleaning Maple Ridge
We take pride in offering top-notch carpet cleaning Maple Ridge solutions to restore the beauty and cleanliness of your carpets. Our team of skilled technicians is dedicated to delivering exceptional results, using state-of-the-art equipment and eco-friendly cleaning products. Whether you need residential or commercial carpet cleaning, we have the expertise to meet your needs and exceed your expectations.
Emptying the kitchen sink and putting the dirty dishes in the dishwasher
Last but not least, at ProClean we are firm believers in doing the small things to go above and beyond. Having said that, emptying the kitchen sink and putting the dirty dishes in the dishwasher service is one of our most popular services. This is because many people do not have the time to do this themselves. Rest assured our team of experienced cleaners will be more than happy to take care of this for you, leaving your kitchen sink sparkling clean.
Do we offer additional services like laundry or ironing?
Unfortunately, we at house cleaning Maple Ridge doesn't offer additional services, such as laundry and ironing. However, what we can do is help you make sure your home is looking spick and span. We are all about ensuring your home is pristine after every visit with us so you can enjoy it to the fullest without worrying about a few pesky crumbs or an unmade bed. So if you're looking for a high-quality house cleaning service that goes above and beyond the norm, ProClean is the way to go!
How should you prepare your home for a house cleaning Maple Ridge service?
Prepare for the house cleaning service
Be sure to remove any sharp objects
An empty vacuum box is also good
If you have pets, try to keep them out of the path of the service
We at ProClean comes with our own unique set of needs and requirements. Therefore, it's best to prepare so our professionals can do their job effectively. Start by decluttering and moving any furniture that may obstruct our Maple Ridge cleaners from completing their duties. Next, remove any wall decorations, such as mirrors or pictures, and put away all fragile items. Finally, clean up any clutter on floors or counters before the start of your appointment, so our team can concentrate on getting your home in tip-top shape. These steps will ensure a smooth and enjoyable House Cleaning Maple Ridge experience!
Frequently Asked Questions - House Cleaning Maple Ridge