House Cleaning Services Surrey
Are you looking for a reliable cleaning service that can make your home sparkle and shine? At ProClean, we understand how stressful it can be to keep up with the day-to-day demands of managing a household. So we provide quality house cleaning services Surrey and surrounding areas. You don't have to worry about scrubbing away dirt and grime. We take care of it all! There is no better choice than our experienced team of Surrey cleaners, professional equipment, knowledge of personal hygiene routines, attention to detail, and commitment to customer satisfaction. Contact us today to find out more about our reliable and efficient services. Make your home spotless with ProClean!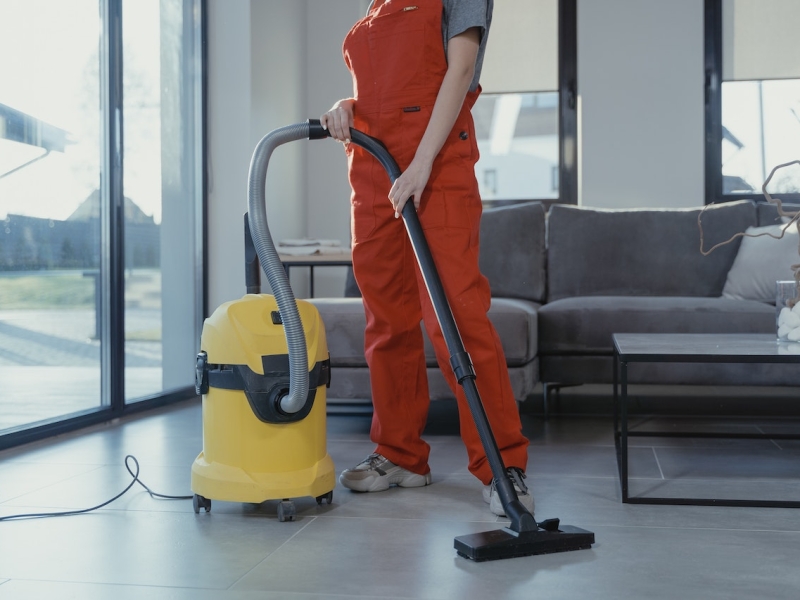 What House Cleaning Services do we Provide?
At ProClean we offer a multitude of house cleaning services in the Surrey area. Among our primary house cleaning services include:
Floor & Carpet Cleaning
When it comes to keeping your floors in good condition there is no doubt that a solid clean can be highly beneficial in preventing dirt and dust from accumulating. Our extensive floor house cleaning services are designed to give you a total solution for your home. Our floor house cleaning includes sweeping, mopping, and vacuuming. We can also help you protect your flooring investment by using the right products and methods for your specific type of floor. No matter if you have tile, wood or linoleum floors we have you covered.
Kitchen Cleaning
Kitchen cleaning is an important part of keeping your home in good condition. The kitchen is a high-traffic area and can often become messy and dirty. Our kitchen cleaning services are designed to help you keep your kitchen clean and free of dirt, dust, and stains. We can help you clean countertops, cabinets, appliances, floors, and more. We also offer a deep-cleaning service that can help you get your kitchen looking its best.
Restroom Cleaning
There is no doubt that restroom cleaning is extremely important for keeping your home clean and sanitary. At ProClean we can help you clean toilets, sinks, showers, floors, and more. We also offer a deep-cleaning service that can help you get your bathroom looking its best. All in all, if you are short on time or if you do not want to clean your bathroom yourself, leave it to the professionals to make your life easier.
Dust Removal from All Accessible Surfaces
Another extremely important service we offer is dust removal from all accessible surfaces. Dust can accumulate on a variety of surfaces, including floors, furniture, and more. If left unchecked, dust can cause a variety of problems, including allergies and respiratory problems. Our dust removal services are designed to remove dust from all accessible surfaces in your home. We use the latest equipment and techniques to get the job done quickly and efficiently.
Wiping Down the Refrigerator, Oven and Stove from Outside
In order to keep your kitchen clean and free of dirt, dust, and stains it is important to wipe down the refrigerator, oven and stove from the outside. This will help prevent any build-up of dirt and grime on these surfaces. Luckily our team of experienced house cleaners can help you get your kitchen appliances looking brand new.
Washing and disinfecting the sink, bathtub, shower and toilet
When it comes to the sink. Bathtub, shower and toilet there is no doubt that these areas are some of the most commonly used in the home and can become dirty very quickly. Having said that, our team of experienced cleaners will be able to quickly and easily clean these areas, leaving them looking sparkling clean.
Carpet Cleaning Surrey
We take pride in offering top-notch carpet cleaning Surrey solutions to restore the beauty and cleanliness of your carpets. Our team of skilled technicians is dedicated to delivering exceptional results, using state-of-the-art equipment and eco-friendly cleaning products. Whether you need residential or commercial carpet cleaning, we have the expertise to meet your needs and exceed your expectations.
Emptying the kitchen sink and putting the dirty dishes in the dishwasher
Last but not least, at ProClean we are firm believers in doing the small things to go above and beyond. Having said that, emptying the kitchen sink and putting the dirty dishes in the dishwasher service is one of our most popular services. This is because many people do not have the time to do this themselves. Rest assured our team of experienced cleaners will be more than happy to take care of this for you, leaving your kitchen sink sparkling clean.
What Sets ProClean Apart from Other Cleaning Service Providers?


Quality Cleaners
At ProClean, we take pride in providing professional cleaning services with quality cleaners. Our experienced and professional cleaners are committed to providing the highest quality of services. We use only the best quality cleaning products and the most up-to-date techniques to thoroughly and properly clean your home or office.


Affordable Services
We understand that quality services can come at a low price. So instead, we offer competitive pricing and flexible payment options to ensure our services are accessible to everyone. We are committed to providing affordable and quality services, so you can trust that you'll always get the best value for your money when you choose ProClean.

Professional Customer Service
At ProClean, customer service is our top priority. We are always willing to go the extra mile to ensure your service satisfaction. Our team is committed to providing a professional and courteous experience from the initial point of contact to the final clean-up. You can trust that our team will always answer your questions and ensure you get the highest quality of service.
What are the Key Features and Benefits of Using Our Professional House Cleaning Services Surrey?

Features:
We at ProClean have professional cleaning teams with years of experience in residential or commercial cleaning.
We use high-quality, eco-friendly cleaning products and equipment.
We always have a dedicated customer service support to answer questions, provide customized quotes, and track the results of your cleaning services.
Benefits:
Enjoy a sparkling clean home without spending time or money on our supplies.
All of our house cleaning services Surrey are professionally trained and follow strict guidelines for safety and health protocols.
Receive personalized services based on each household's unique needs, including spot cleaning, deep cleaning, regular maintenance, and special projects like move-in/move-out or post-construction clean-ups.
If you're looking for a professional, reliable, and affordable cleaning service, look no further than ProClean! Our commitment to customer satisfaction sets ProClean apart from other cleaning service providers. We always go the extra mile to ensure our customers are happy with the results.
Frequently Asked Questions - House Cleaning Services Surrey